Your wedding is one of the most exciting events you'll ever plan, and know that your partner has finally popped the question, it's time for you to get organised! Summer and spring are known for being prime wedding season, and to get you started on your journey over the next year, we've put together our top tips for planning your dream Perth wedding, From the dress to the wedding marquee, we've got all the advice you need.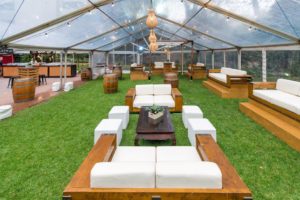 12 Months Before…
The first thing you will need to do is set a date! Once you have this, you'll be able to start researching venues, photographers and makeup artists based on both your taste and their availability. It's also crucial that you determine your budget early on, to save you the headache of worrying about spending too much money further down the track.
During this time, it's also worth looking at different wedding supply companies in Perth, to get an idea of the type of wedding furniture you can hire in Perth. This is crucial as it could influence what venue you choose, as you want to make sure you can decorate your chosen venue appropriately.
9 Months Before…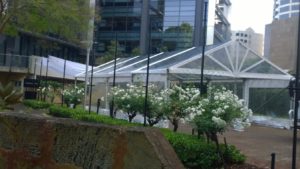 As your wedding date gets closer, you'll have to start thinking about some of the finer details. If you haven't already, now is the time to book that photographer and makeup artist, and to start thinking about who you want to officiate your wedding – do you want a religious ceremony or something more laid-back?
At this point in time, your venue should be locked in, which means you'll be able to have some fun picking out the décor, wedding marquee and any extra styling that you would like to include on your special day.
If you're having an outdoor wedding, a marquee will be the perfect way to provide some cover from rain or protection from the sun, while still ensuring your event is beautifully styled. As part of our wedding hire packages in Perth, our marquees come with added extras, like silk lining and flooring.
6 Months Before…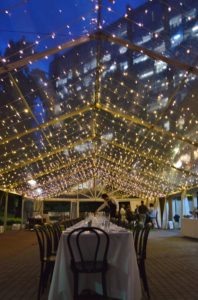 By the time you're six months out from your wedding, your event will be really starting to take shape. It's considered polite to send out save the dates at around this time, so picking a stationery supplier is crucial! You will also be able to go dress and suit shopping. When shopping for your wedding day outfit, make sure the style of your gown suits both your personality and the style of your wedding – the same goes for your spouse-to-be's outfit.
3 Months Before…
Your wedding is now only a heartbeat away, so it's time to get really excited! Your invites should now be finalised, so make sure you send these out with enough time for your guests to RSVP, and then look at your cake and menu. The food you serve on your special day is important as people will always remember what they ate at special events.
Finally, get in touch with all of your vendors, including your marquee hire company, and finalise all of the specifics with them, to ensure everything is 100% ready for the big day.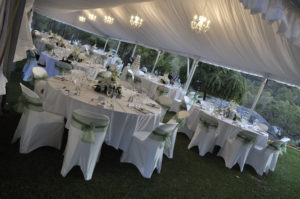 Regardless of if your wedding will be a glamorous soiree or a low-key event; Spuds Marquee Hire is here to help! Our marquees have been designed to suit any style of event, and are the perfect addition to any Perth wedding. We can also assist you with many of your other equipment and furniture hire needs in Perth, so get in touch with us today!